a return to blogging?

a manic work life finally easing up?

a fabulous weekend?

summer finally coming to life?

life, in general?

All of the above, I guess! And here's hoping to get through the mountains of recipes waiting to make it out here!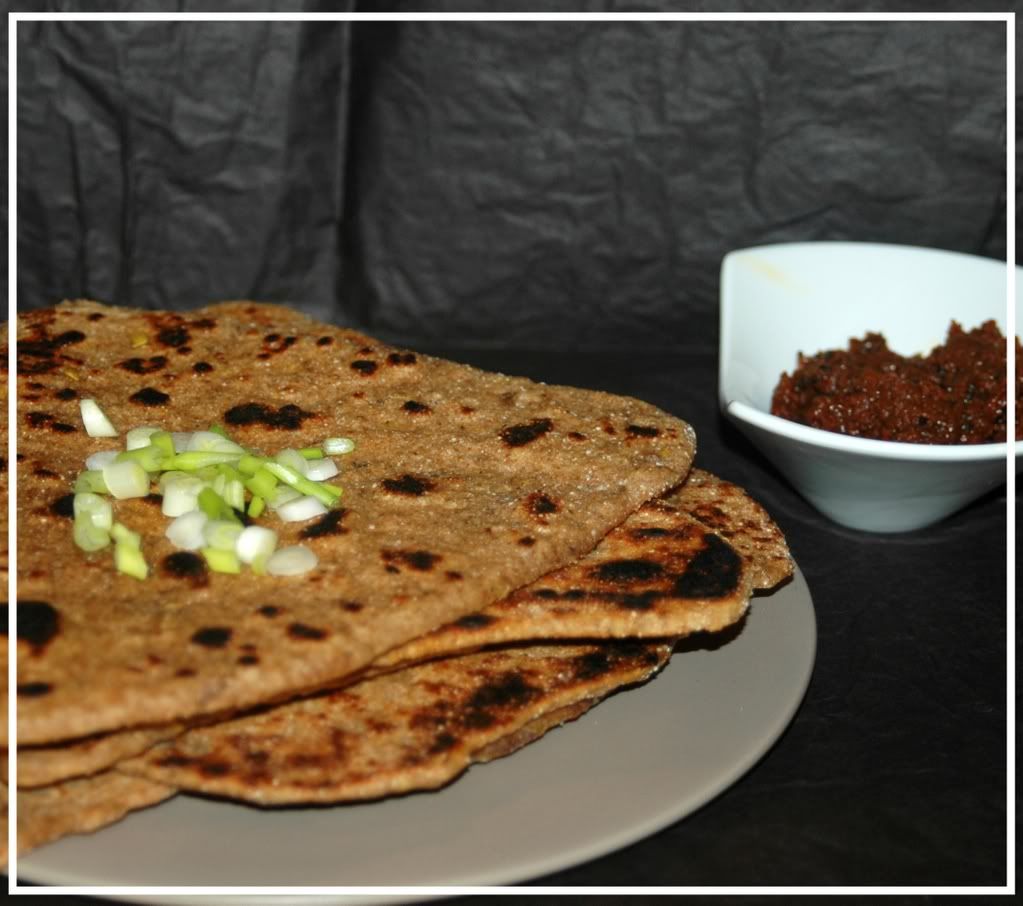 Tonight warranted simple comfort food - something healthy, quick to throw together? Something with desi flavours ... After poking around a bit, I settled on making some parathas. It has been a while since I handled that rolling pin, and I've been missing the cathartic experience of kneading the dough, making those balls, patting them out, rolling them, folding them, rolling them ... *so* relaxing!

Experimenting with stuffings in parathas is always exciting, we often play around with a variety of greens, cheese curds, tomatoes, onions, the works. But a squash variant was a first. I initially contemplated stuffing the parathas with a squash filling, but finally settled for just kneading it into the dough - definitely easier to work with, plus the bread turned out much softer! Also, instead of boiling/cooking the vegetables, I chose to grate the squash, mix it up with some spices and knead it into the dough instead.

I also wanted to play around with the dough a bit - so I threw in some coarse whole wheat pastry flour along with a 1/4 cup of corn flour add some earthiness and texture to the dough - always fun to get that chewy undertone!


"If thou tastest a crust of bread, thou tastest all the stars and all the heavens."
Robert Browning (1812-1889) English poet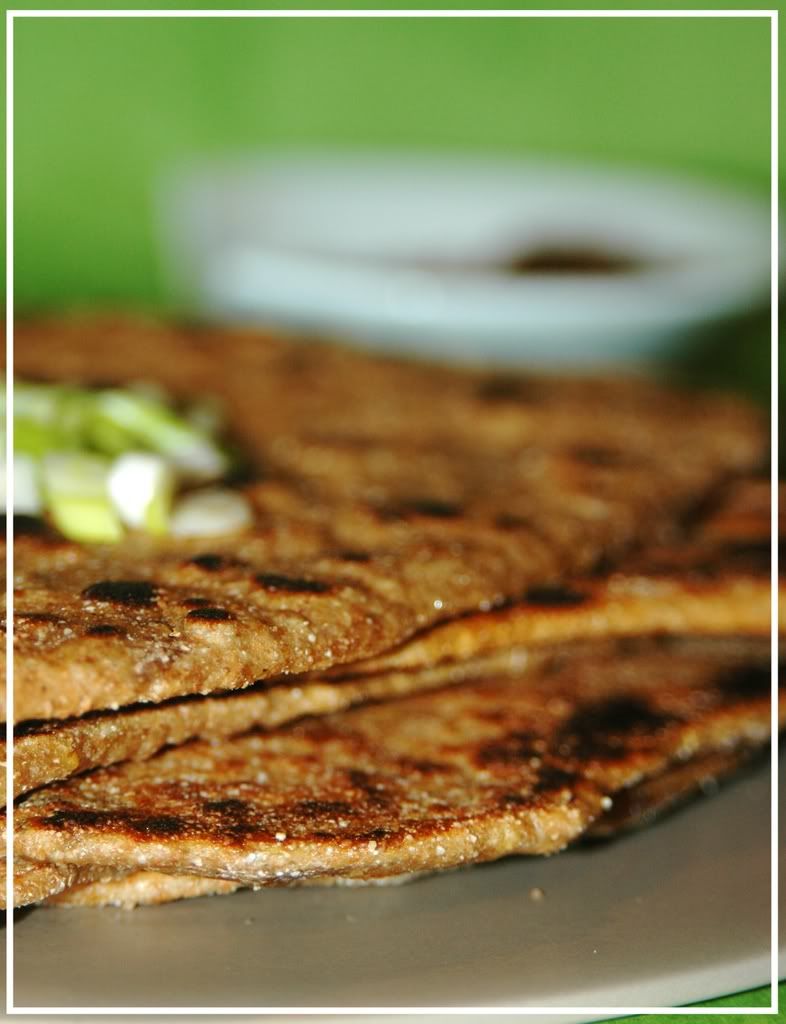 Squash Parathas
Moist, chewy goodness!
Servings: 8-10 parathas
2 cups fine whole wheat flour
1/2 cup coarse whole wheat pastry flour
1/4 cup corn flour
2 T olive oil
1/2 cup buttermilk
warm water as needed for kneading the dough
2 yellow squashes - grated (medium)

salt to taste
1 T ancho chilli powder
1 T sumac powder
Mix the flours in a bowl along with the buttermilk, salt, spices and grated squash.
Start

kneading

it, adding warm water as needed.

Knead

it.
Knead

it some more.
And when you think you're done, add the olive oil.
And

knead

for a few more minutes or till your arm is ready to fall off :)
Cover the bowl with a wet towel and let it sit for atleast 20 minutes.
When your arm has recovered and you're ready to roll out some rotis ...
Take a large ball of dough (about enough to fill your palm), pat it down and roll it out using flour as needed.
Fold the circular roti into a quarter and roll it out again in case you want some funky triangular parathas.
[NOTE]: Every once in a while, I get a hole in my head and forget to complete my thoughts :) Guess that's why I forgot to finish talking about how to make these parathas! Thanks for all the comments remind me to finish my damn sentences :)
Once you've rolled the paratha out, put it onto a greased pan and cook. Once the bottom is mostly cooked, rub the surface with either a bit of butter or some oil (I tend to use grapeseed or sesame oil) and flip over. Grease the other side and cook till somewhat crispy and browned/blackened.
[I tend to store the cooked parathas covered till they're ready to be noshed on.]

Serve with homemade yoghurt and pickles - my choice for tonight was a spicy tomato pickle.
Opinion?
Simple, flavourful, chewy, earthy, very very happy! Adding the corn flour was a killer idea!
*burp*
***********

I know, I know, I'm super late in posting the roundup for Think Spice - Think Wasabi. What can I say, I'm a super lame duck :( But the dust from a manic work life is finally settling, so hopefully I can do justice to this in the next day or two.
***********

Whhoooaaaaa!!! Serious thunder and lightning out here! Very exciting :)