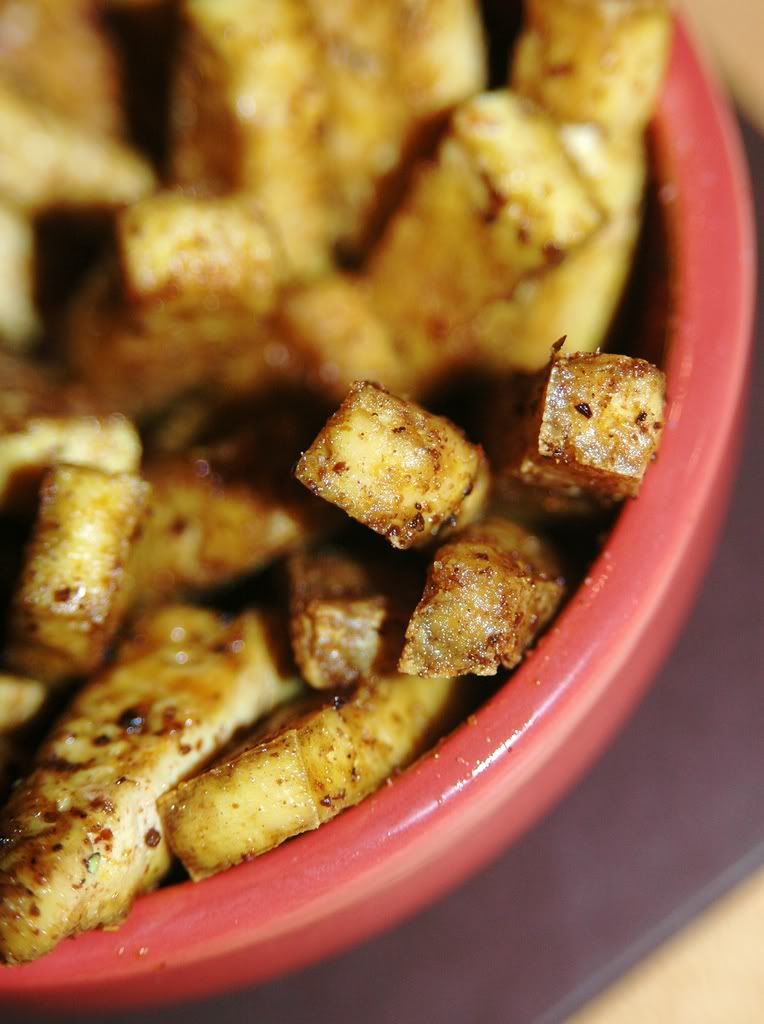 The last couple of weeks has seen life go into serious overdrive. A manic worklife coupled with coaching and running made a lot of other passions take a backseat. When the fingers are itching to start writing about food, but need to be dragged away to type a few hundred lines of code instead ... know that feeling? It is a sure sign that life desperately deserves a deep breath!



Before I even talk about anything else, a long overdue acknowledgement - I Clicked! Much to my astonishment! Thanks go to this one for helping me out with my pix. I always gawk at all the pictures in the Jugalbandi gallery and am eternally amazed by the boundless creativity that seems to come forth every month courtesy of this awesome event. And to think that I actually took a picture that people enjoyed looking at makes me kick up my heels and go skipping around town!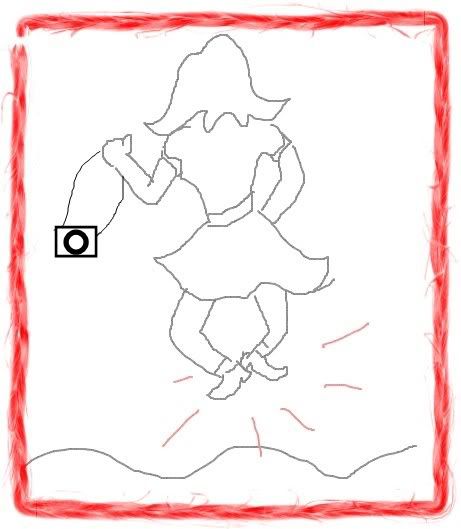 Thanks, Bee & Jai for organizing this event and making theme photography that much more accessible for everybody :)

And now, for some long overdue chow conversation. In spite of the hectic life of yester-couple-of-weeks, a lot of food was cooked and consumed. Guess that never changes, huh? :) And one of the tasty and fabulously simple snacks that we stumbled upon involves tofu. Sig probably just fell off her chair shocked that I'm talking about tofu (again!) :)

I love cooking wonks of tofu, sometimes marinated, sometimes just lightly browned before tossing the chunks into a sauce or saute. But one evening, I was looking for something different - a part of me was hankering for baked fries, but I didn't really want something as heavy as potatoes. Hmm ... maybe tofu fries or crisps or whatever-you-wanna-call-them?

After puttering around, I went with a seasoning similar to Za'atar (the delicious middle eastern seasoning with sumac, sesame and thyme), but I skipped the thyme and kicked up the spice instead.


Tofu Crisps
Nosh 'em while you work!
Servings: several tens of crisps
1 package extra firm tofu (we often use Nasoya - the texture is very reliable :))
2 T sumac powder
2 T sesame seeds
2 dried red chillies (feel free to up this if you want some serious zingers!)
2 t mustard seeds
2 t middle-eastern saffron
sea salt to taste
4 T extra virgin olive oil
Set the oven to broil.
Lightly saute the sesame seeds, red chillies and mustard seeds in a shallow pan for 1-2 minutes.
Grind these along with the sumac and saffron to a coarse powder.
Add salt and the olive oil to this seasoning and stir till well-blended.
Remove the tofu from the liquid in pack and pat it dry.
Slice the tofu into long thin strips (about 2"-3" long and 1/2" thick) - kind of like french fries.
Toss the tofu strips in the oil+seasoning till the strips are coated well with the spices.
Throw the tofu into a baking pan and broil the pieces till the excess moisture has evaporated and the tofu is browned and crispy.
NOTE:



A toaster oven works perfectly for this. Just set the heat setting to 'Broil' and push the 'Toast' lever down so that both the upper and lower elements are on and the tofu can get uniformly browned.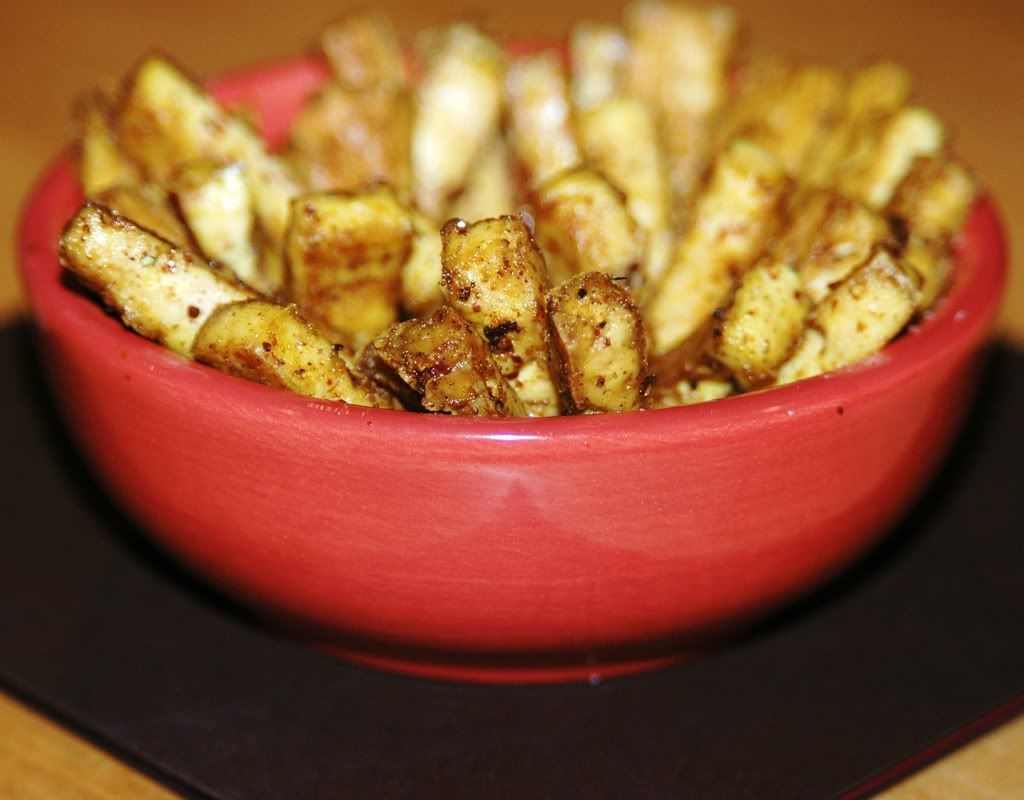 Opinion?
These crisps rocked! They're an awesome alternative to baked potato or sweet potato fries! And they work really well in a salad or with a sandwich. We ended up eating them with mushroom&black-eyed peas burgers -and yes, those warrant a whole different blog post :)