'k, pretty close to midnight ==> Bee is probably staring at her email wondering why I haven't bothered to send her a predictable last-minute Click shot yet. Obviously, I wouldn't dare to disappoint her! In fact, this has become a game of sorts - I look forward to a living-on-the-edge Click shot :)

Like always, I wish I could replicate the image in my head, but this is the best I could do! :)

Adzuki beans (or Azuki or Aduki or whatchamawannacallit beans) rock! Attractive to look at, fabulously tasty - they're used in savoury and sweet foods. This is the bean that goes into mooncakes and bean icecream and baozi (buns) and mochi and amanatto (that insanely delicious Japanese sweet!). They form the essential ingredient in red bean paste - ubiquitous in asian cuisines! And they do make for fabulous burgers too! :)



"Red beans and ricely yours."

Louis Armstrong

loved red beans and rice so much he signed his personal letters thus.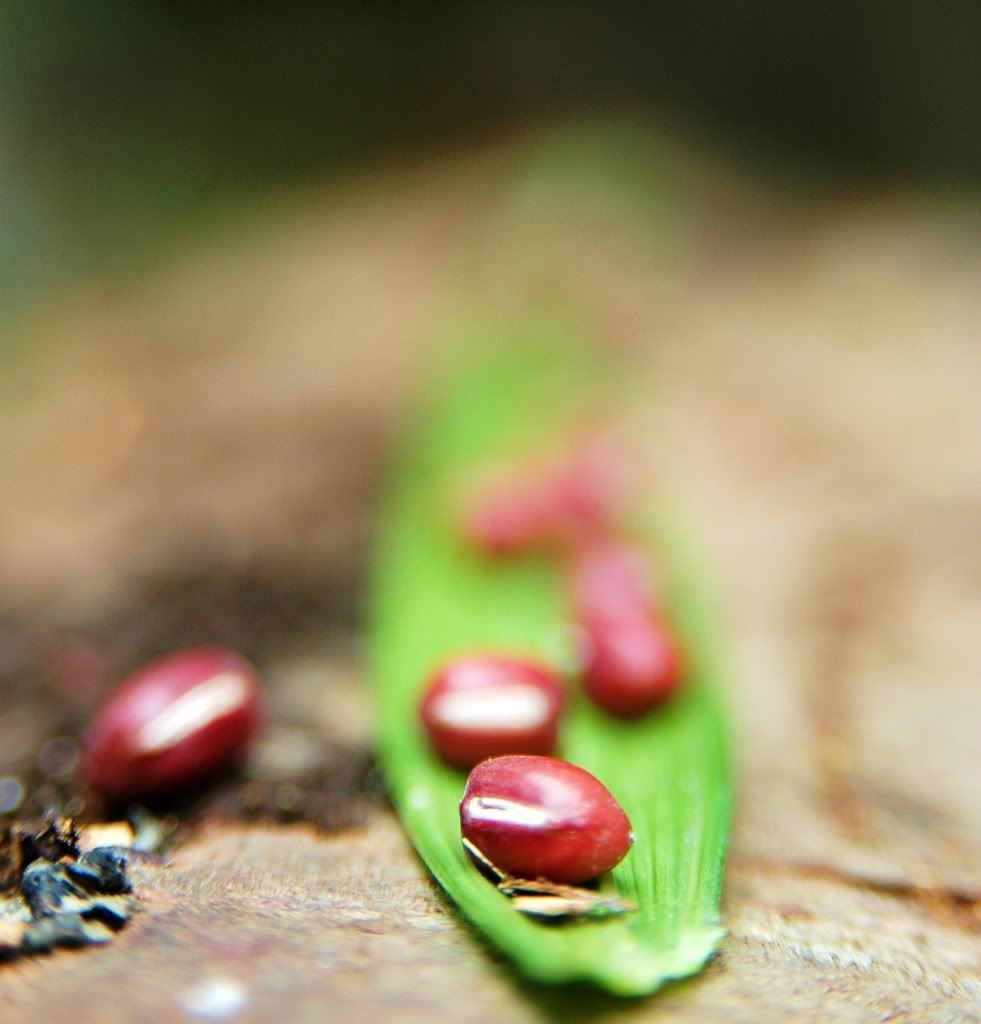 Camera:

Nikon D70
Kit Lens