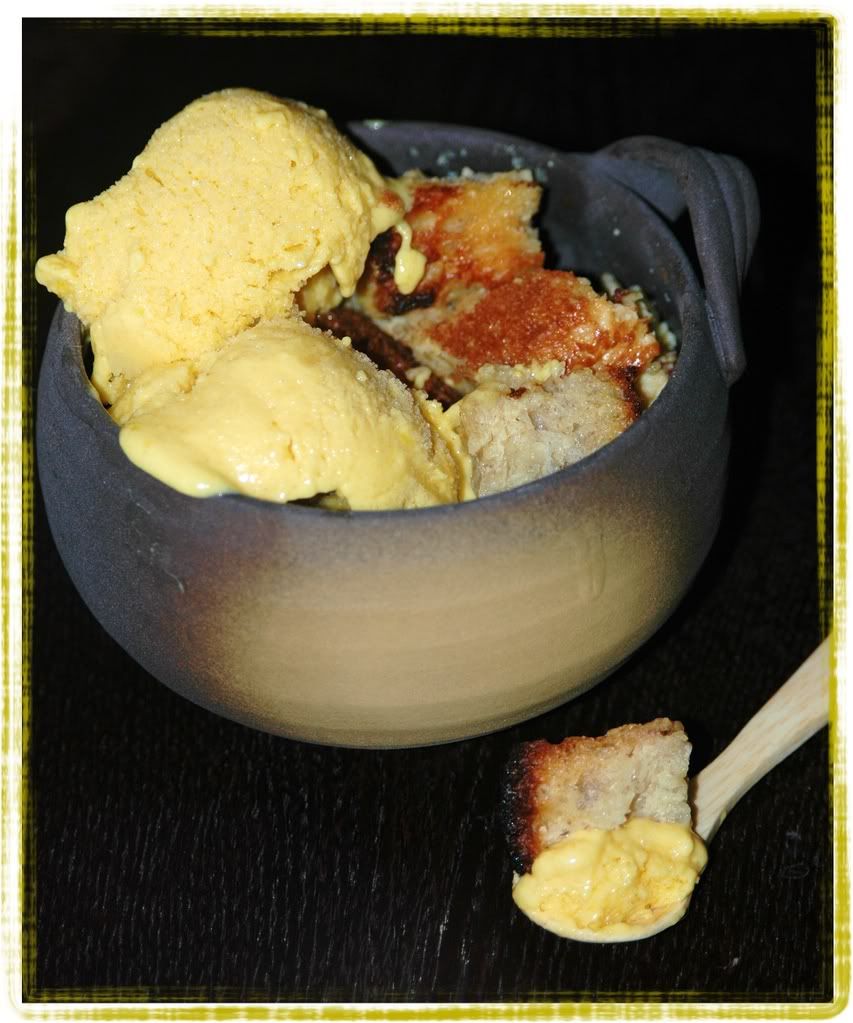 Still hot outside, I was still craving a giant creamy milkshake, but I'm really really trying to stick to my regular workout and eating habits ... which pretty much ruled out that GIANT milkshake looming in the back of my mind ... *sigh*.

But the plan was to come up with a suitable alternative ... something that would squash all memories of that GIANT milkshake! It took some poking around my Ultimate Desserts book ... Yes, I will get through all the recipes in that book someday soon! :) I stumbled upon this banana honey yogurt ice recipe ... hmm ... Ain't got no bananas. But we have a mountain of mangoes to wade our way through - never a problem given that I've eaten as many as 8 mangoes in one go :)

So, the idea was to rework this recipe to use mangoes instead. I also had some fabulous labneh - the to-die-for middle eastern yogurt as well as some greek yogurt sitting around. I haven't made icecream in a while, let alone fancy "yogurt ice", so this was approached with some dubiousness. But it turned out to be so damn easy to work with, a ton of fun and super delicious to boot!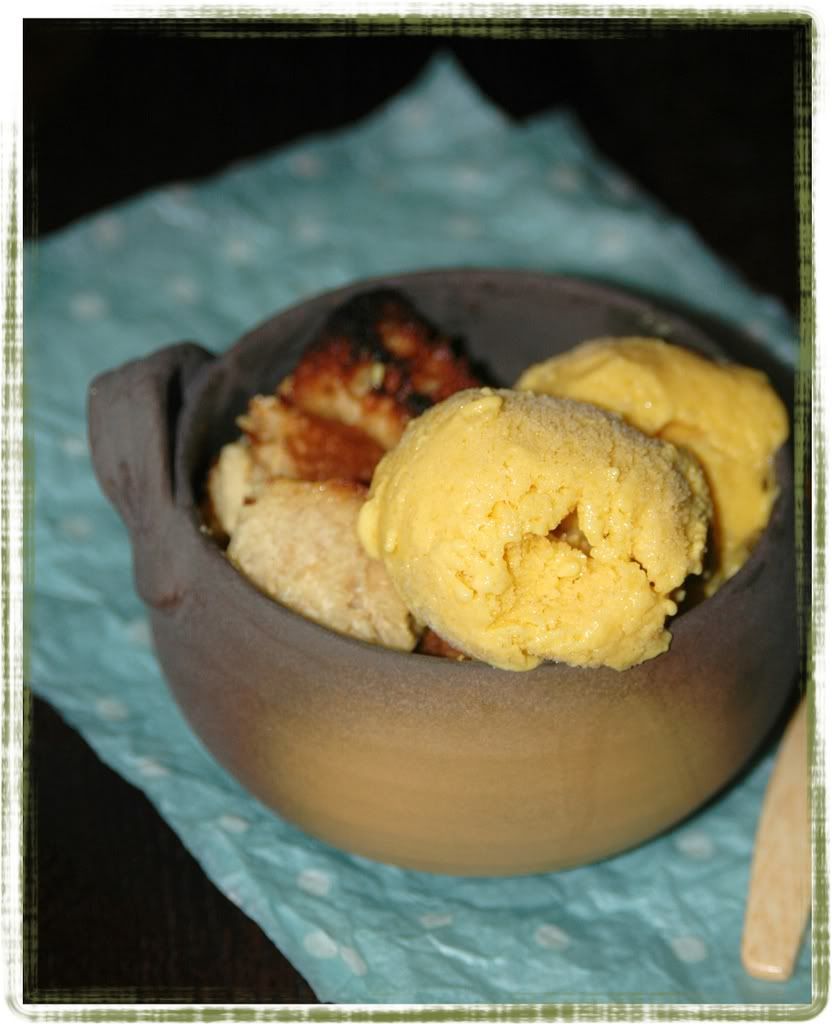 Mango Yogurt Ice with Agave Nectar
Mango! Mango! Mango! Need I say more?

Servings: Hmm ... 12+ generous scoops
3 medium sized mangoes (I used the Ecuadorian ones that Costco is currently carrying)
3 T agave nectar
1/2 cup labneh
1/2 cup nonfat greek yogurt
1 t cinnamon
1 T orange blossom water
Peel the mangoes and chop into chunks.
Puree the mango chunks along with the rest of the ingredients till smooth.
Pour into a freezer pan, cover with plastic wrap and seal it with a rubber band.
Set this in the freezer till it starts to harden - takes atleast an hour.
Break up the yogurt ice with a beater till crumbled and there are no chunks remaining.
Smoothen the top, seal with the plastic wrap once more and set in the freezer for another hour.
Repeat this beating and freezing process one more time - this just makes the yogurt ice a lot more creamy and removes any crunchy ice bits that may have formed while freezing.
We served this atop this insanely tasty bread pudding - perfect blending of flavours ... I've got ot run out to go meet the gals, but I'll be posting that recipe in the next day or two (Really!).


Opinion?
I forgot all about that GIANT milkshake once I put this in my mouth! We loved the fact that it was so much lighter than regular icecream, yet much more decadent than sorbet. The orange blossom water lent this really neat mild fragrance to the yogurt, loved it! And we all loved the mango-yogurt creamy combination - reminded us of a frozen mango lassi (guess it is pretty close to that! :))
Off this goes to Meeta for her Mango Mania - a day late, but what else could you expect of me? *sigh*! And I have to agree with her, mango is *so* the queen of fruit! Think I'll go eat one right now ...



Hmm ... guess this post is total paisa-vasool when it comes to event posts! Am shipping this off to Rachna for her JFI-Flowers event (I do use Orange Blossom water here :)) and to Mansi for her Healthy Cooking event - this is a super healthy dessert after all!

Sweeeeetttt!!!