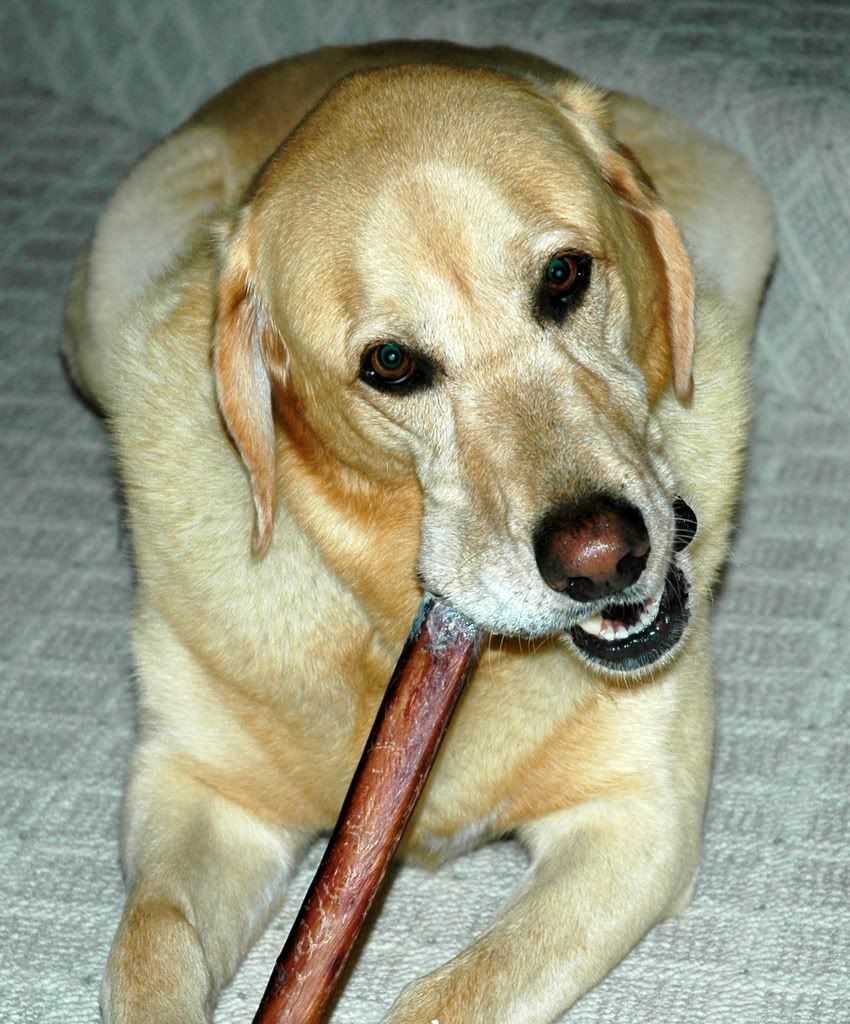 This is turning out to be a relatively quiet morning ... well, except for the fact that Vodka has played nonstop for an hour and is now demanding food - whining, grovelling, even rubbing his nose against his food bin! But this is the time to be that unyielding dog-momma. He has an appointment in a few hours with the oncologist - and yes, it means he needs to show up on an empty stomach. And yes, that means sheer hell for me trying to keep him distracted.


How on earth do you distract a labrador retriever from food, anyway???
So, what could be a better idea than a blog post for distracting myself from distracting him from food, huh? :)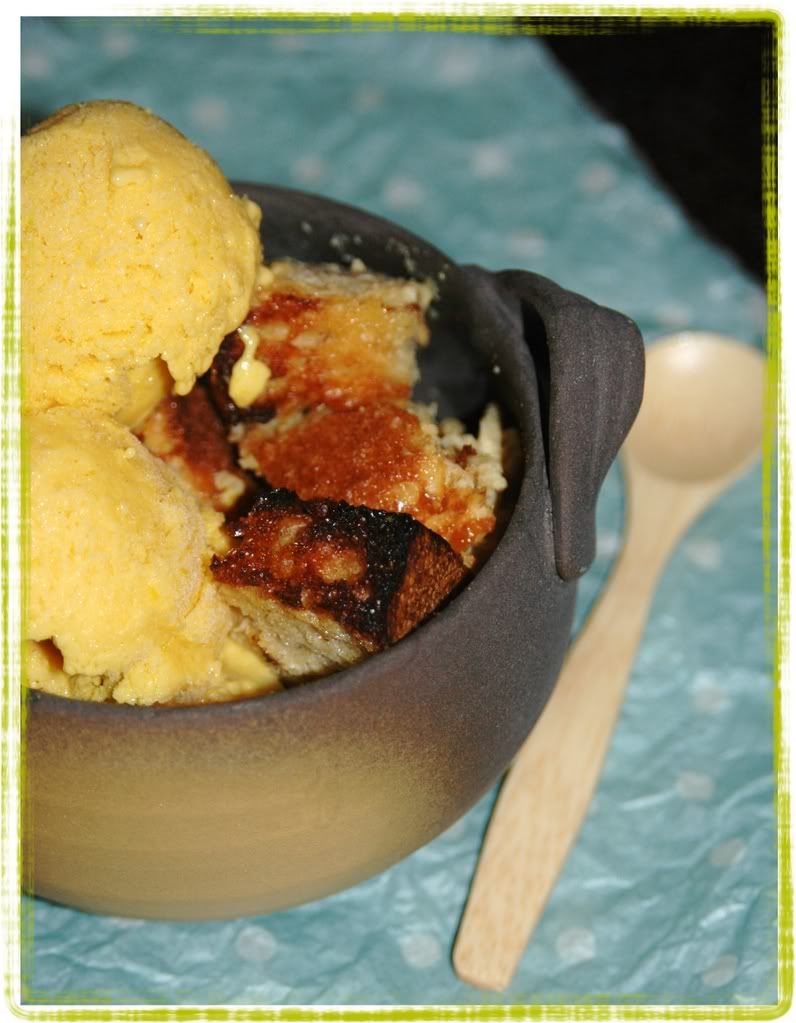 This is a seriously long overdue post - a few weeks ago, I blogged about this awesome mango yogurt ice that we ended up serving with a quick'n'easy bread pudding - and it totally kicked ass. Well, it is finally time to talk about that bread pudding! The mango yogurt ice was truly refreshing and incredibly flavourful, but it definitely needed some substance to go with it, something a bit dense, chewy, moist. And it seemed like a bread pudding was the most obvious answer.
I've always served my bread pudding with a decadent whiskey sauce, but this time was going to be a little different. I wanted to skip using any cream this time around, opting for indian flavours instead. That's how the cardamom ended up being the primary flavour in the bread along with a honey-based sauce. There really was little need to add a super creamy, rich flavour since we were gunning for a light summery dessert anyway.
Cardamom-Honey Bread Pudding
Replete with flavours and aromas of India!
Servings: 4-6 (or maybe just 1?!!)
6 thick slices of crusty, stale french bread
1 t freshly ground cardamom powder
3 T honey (this was from the Ballard Farmers' Market - among the best I've ever tasted!)
1 t vanilla
2 cups nonfat milk
1 egg or 1/4 cup of egg substitute
1/4 t grated nutmeg
a pinch of salt
Shred the bread into 1" cubes and arrange these pieces, tightly packed into a baking dish (preferably glass). The dish I used was a 6"x6" glass pan, about 2" tall.
[Most recipes call for just packing the slices tightly into the dish, but I prefer to shred the bread into cubes before packing them in - this seems to let the bread take in a lot more of the flavours. Plus you end up with many more crispy ends - Yum!]
In a large bowl, whisk the egg, milk, cardamom, vanilla and nutmeg till well-blended. Now, add the honey and whisk some more till the liquid is frothy.
Pour the liquid over the bread and let it stand for about 1 hour, pressing the top every 10-15 minutes with a spatula (this ensures that the top doesn't dry out).
Bake the pudding for 50 minutes or till the top is puffy and browned. Let it cool on a rack for 20-30 minutes before cutting up.
We skipped the traditional whiskey sauce and served it with somewhat-melty mango yogurt ice.
Opinion?
Deeeeee-liiisshhh! This was so damn good! And so easy to throw together. Mango seriously kicks ass. And it totally danced with the cardamom/nutmeg flavours.
*happy*