A few months ago, I waxed on and on about Boreks - those awesome Anatolian stuffed breads that I could potentially live on forever (along with a plethora of fruits and wine and cheese and nuts and ...) :)

I have no idea why it took a few month to try make these boreks again - maybe because we indulge in other bread variants so often? These are pretty damn close to the more traditional indian stuffed naans and parathas, they even seem like distant cousins to the calzone. I poked around more trying to find variants of this bread/stuffing and found that the traditional Turkish borek recipe actually uses phyllo dough! Very different from the street food recipes that Anissa talks about in her books.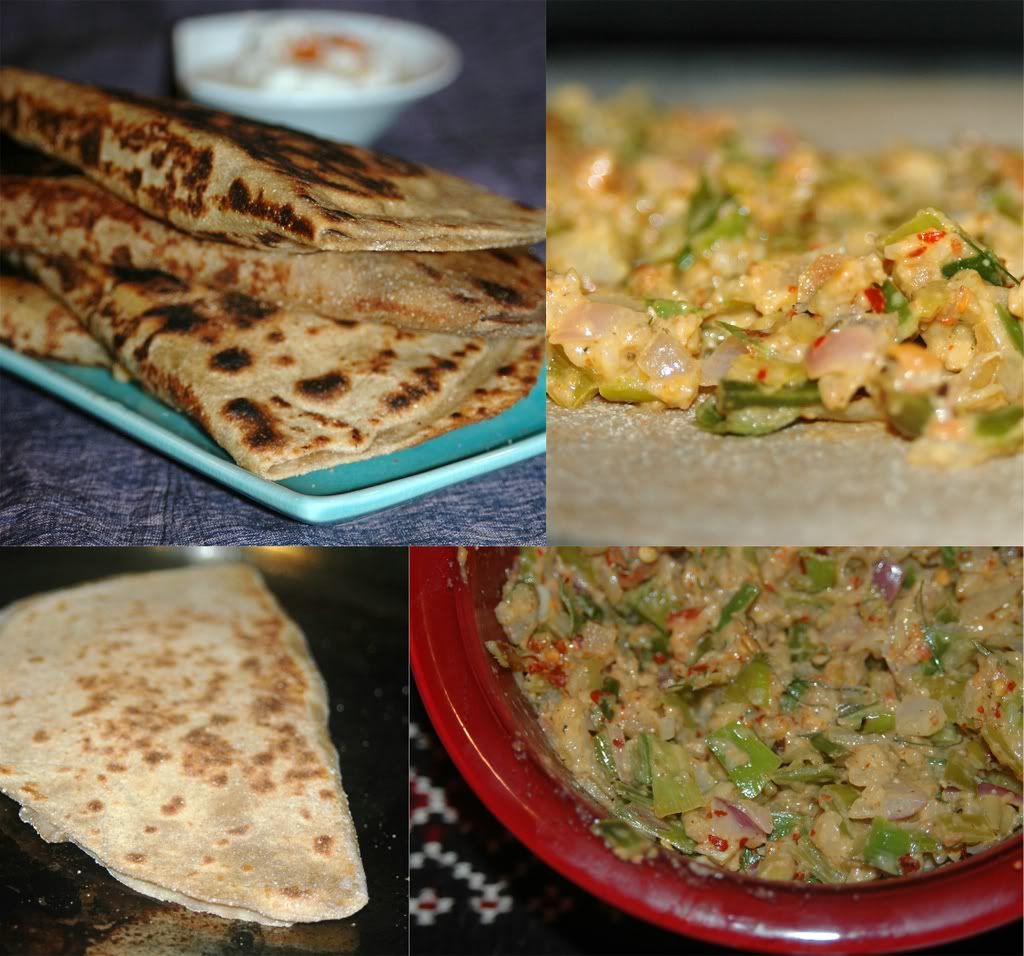 Borek Edition I used a simple feta-parsley-broccoli filling - somewhat traditional and quite delightful. This time around, I chose to go with an interesting olio of flavours - a slew of onions and leeks, olives, some tomatoes, cheese ... and nuts! I wandered by the delightful Vios Cafe a while ago and picked up some Kasseri cheese and greek olives. Seriously, their Kasseri is probably the best I've found in the seattle area and definitely more well-priced than Whole Foods or any other specialty store! Yay for local ethnic markets :)

I used the same dough recipe outlined in Borek I, just with a different filling.



Onions'n'Olives Borek
Bread is *good*! Stuffed bread is mo' bettah! :)
Servings: for 4 stuffed boreks
Filling:
1/4 red onion - chopped
2 cups leek greens - chopped
3 scallions - chopped (along with the stems)
12-15 olives (mix) - pitted and coarsely chopped
1/2 tomato - chopped
1 cup kasseri cheese - grated
1 T red pepper flakes
1 t salt
3 T - ground almonds
1 t olive oil
1-2 t olive oil for cooking the boreks
Saute the onions, scallions and leeks in the olive oil till lightly browned.
Mix these with the rest of the ingredients and let it sit for about 5-10 minutes.
How to work it
Flour the work surface and a rolling pin.
Take a ball of dough and roll it out as thinly as possible, flouring it all the time till a 12" diameter circle is formed.
Sprinkle a handful of the filling over the lower half of the dough.
Fold the plain side of the dough over the filling to make a half circle.
Heat a nonstick griddle over medium heat.
Place the filled dough on the hot griddle and cook for a couple of minutes on one side.
Brush the dough lightly with olive oil.
Flip the pastry over, brush with oil and cook the other side for another 1-2 minutes. Both side should end up crispy and somewhat golden.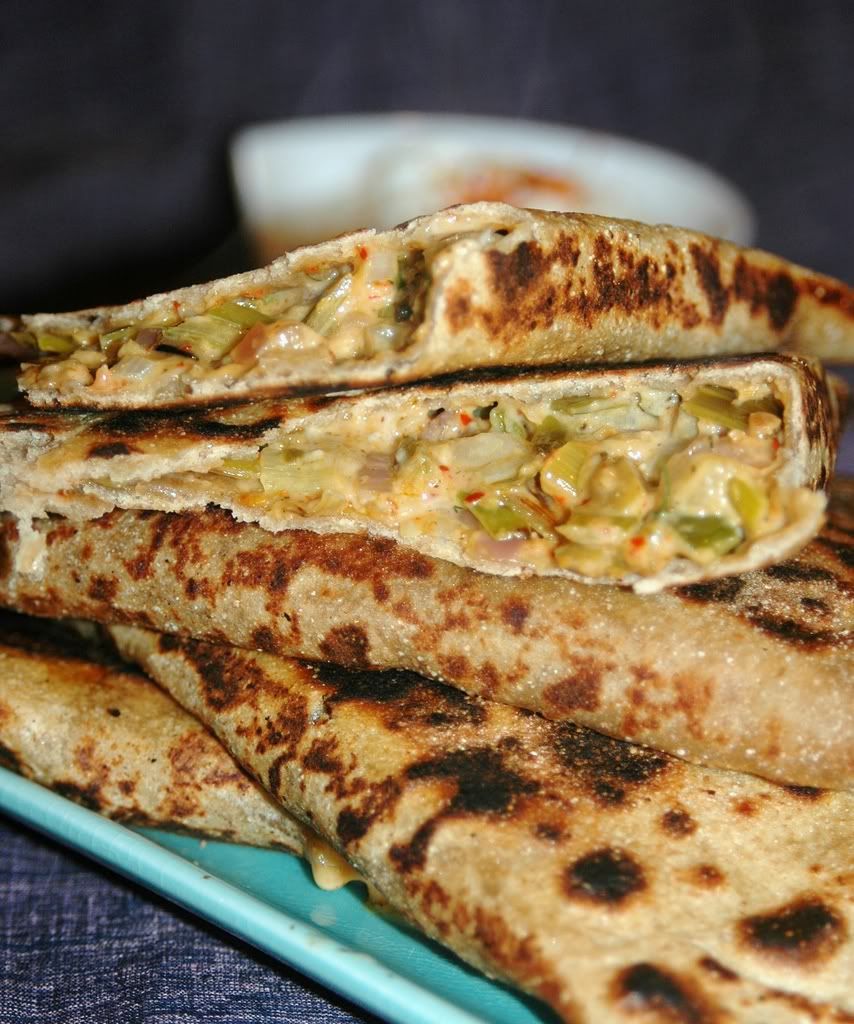 Opinion?
About the same opinion as last time - these KICK ASS! They're so easy to make too! Kasseri rules. Adding the ground almonds lend a great consistency to the filling - that's a real winner. And the generous helping of red pepper flakes totally kicked up the heat - love it!
I think Borek III will be happening pretty soon, these things are addictive :)