A few nights ago, I was craving chocolate, maybe with some fruit, something sweet, something easy to make ... and I stumbled upon this recipe for brazilian coffee bananas in one of my favourite books The Ultimate Dessert Cookbook by Rosemary Wilkinson. And it was even tagged quick and easy - can't beat that!

Wait ... almost 10 pm - do I *ever* need coffee at 10 pm? I'm the person who drinks a mocha at 10 am and bounces off the walls the rest of the day! The last thing I needed was espresso at night! But I did want my dessert - truly, madly, deeply. So, I went with chocolate instead and used one of Becky's magic truffles - *so* good! Yesss, I was a bit bouncy, dark chocolate and all! But still, so much better than espresso, right? :)

This dessert was sinfully rich and took all of 5 minutes to make. Can't quite beat that!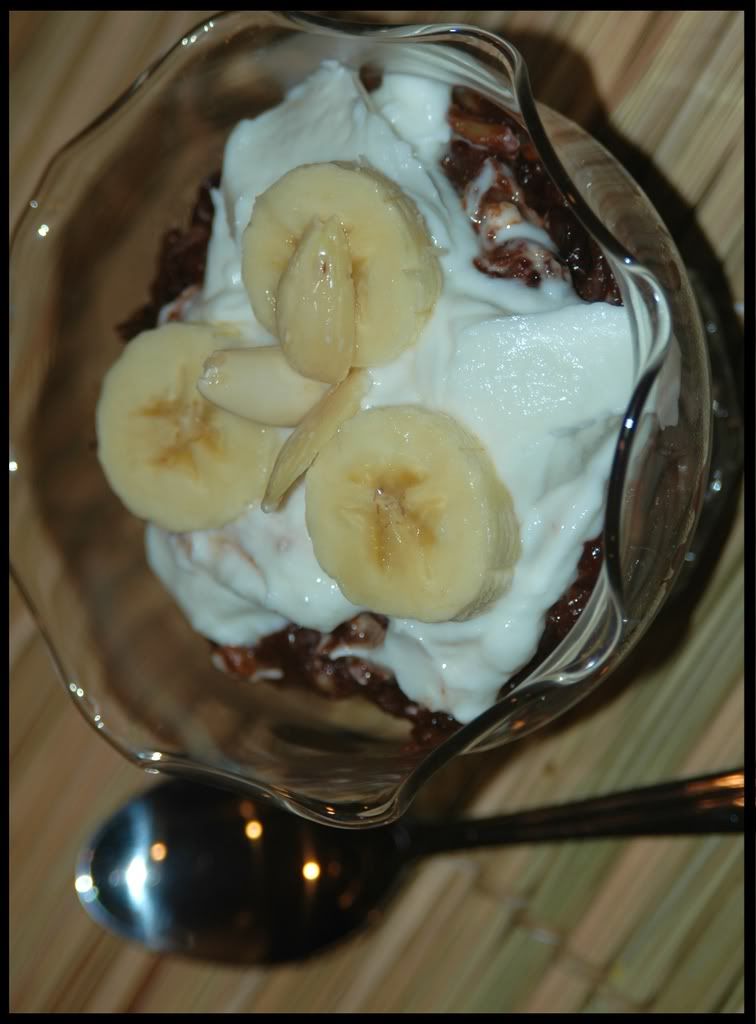 Brazilian Chocolate Bananas
Zippy decadence!
Servings:

1


2 small overripe bananas

1 small dark chocolate truffle

1/2 cup nonfat greek yogurt
3 toasted peeled almonds


Peel and cut the bananas into thin slices.
Set aside 3-4 slices for the topping.

Mash the remaining banana pieces with a fork till thick and pulpy.
Melt the chocolate truffle in a saucepan (or stick it in the microwave for a minute).
Mix the molten chocolate with the mashed bananas.
Spoon some of the banana mixture into a serving dish, top it with some yogurt and repeat this layering till the bananas and yogurt are used up.
Swirl the last layer of yogurt before topping it with the sliced bananas and almonds.
Any good? Any good?


*drool*! So tasty, so easy, so happy!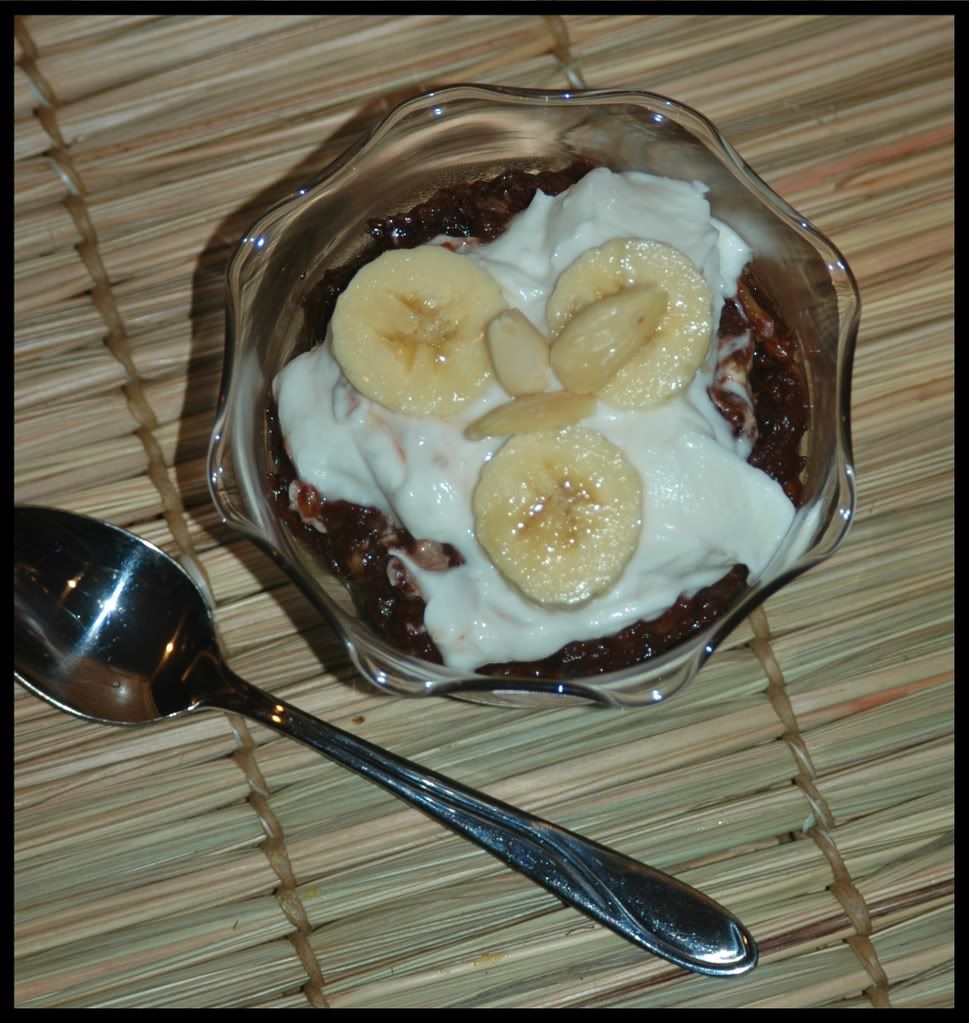 Variations?



* Well, if you want the bananas to be richer, it might be a good idea to add some liqueur - maybe amaretto? Or even some brandy.
* If you want to go with the original coffee version, replace the chocolate with 1 t of coffee granules or powder mixed with 1 t of muscovado sugar in a little hot water - stir this into the mashed bananas instead of the chocolate.