Sometimes, that's about all that's needed to put a smile on the face! A bowl of hot soup, some crusty bread to mop it up and soon life is all goodness.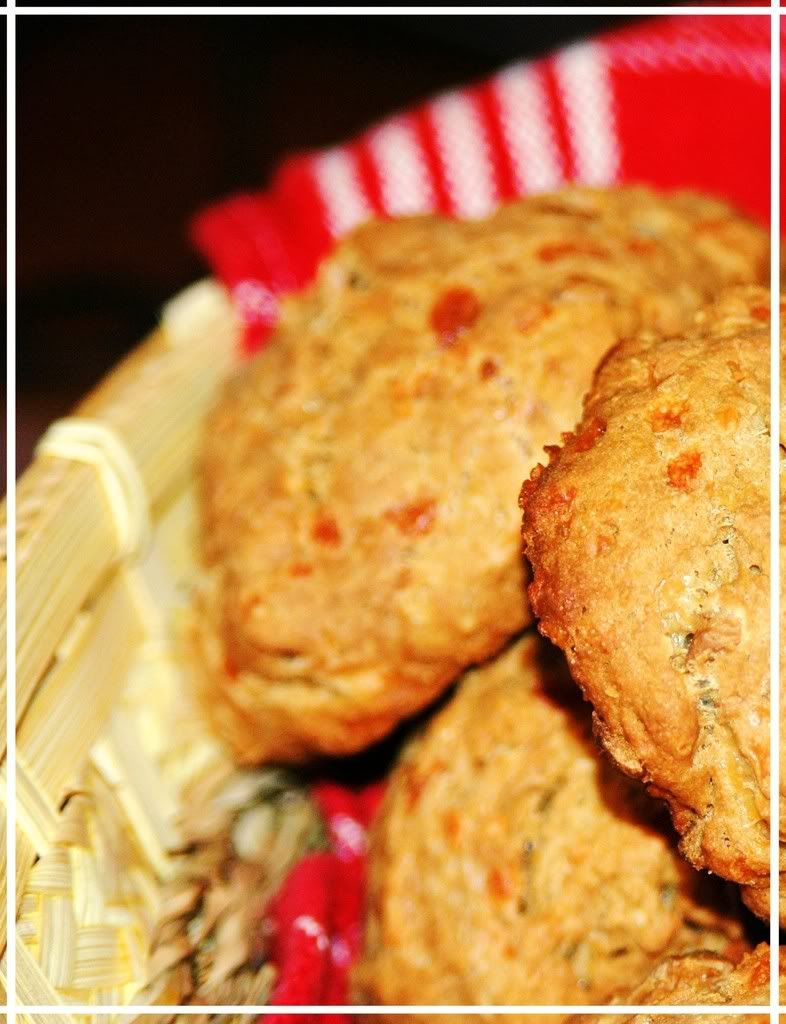 I was wandering around Columbus Foodie's insanely fun blog - brimming with a wide variety of recipes that I could pick from for T&C VII. Just as it seemed like I was going to drown in eternal indecision, I saw this recipe for beer batter bread. Whoa! That sounded really delicious. Plus I've been hankering for more baking lately, so this sounded perfect. And the plan was to try this recipe out right away - how insane would it be if I posted a recipe for an event a couple of weeks in advance? Do things like that ever happen?!!

The Abster was coming over for dindin and said she was hankering for a soup. And when I mentioned bread, I could pretty much hear her jumping around on the other end of the phone line! But wait ... she *hates* onions! Well, the recipe could be reworked to use garlic instead, can't go wrong with that! And then she said she wanted swirly soup. Hmm ... I was kind of hoping to kill 2 food events with one meal here :) If we made a spicy soup instead, I could totally ship it off for March's edition of No Croutons Required!

Yay for food agendas :)

We poked around several cookbooks and the Pupp found a really simple and elegant spicy soup - a plethora of veggies, some marjoram, kicked up with some cayenne ... sounded pretty good!

We also ended up reworking the bread recipe to use whole wheat flour. And we made some muffins and scones instead of a big loaf - worked out pretty well.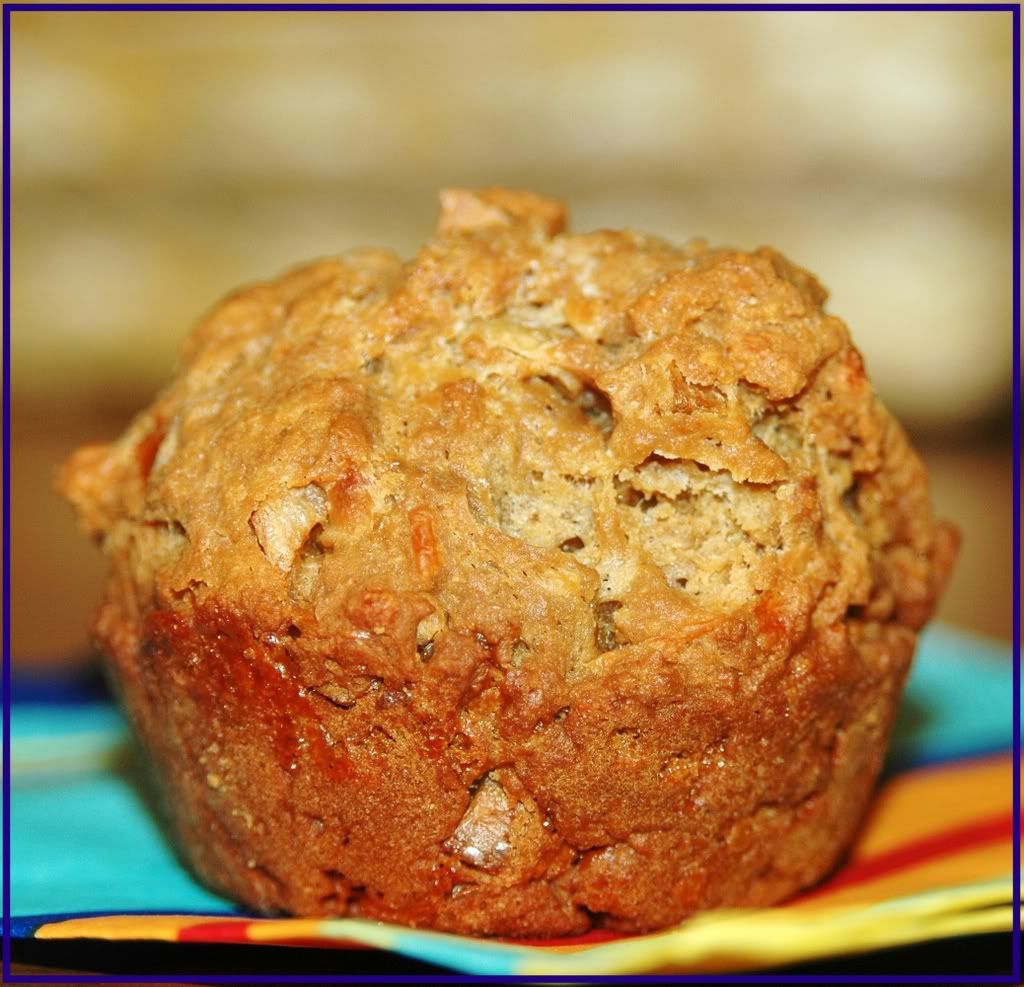 Beer Batter Muffins and Scones
Mmm ... garlic! Mmm ... cheese!
Servings: 12-14 muffins/scones



2 heads of garlic - peeled and chopped into bits (not minced, unless you don't want to feel the yummy sticky garlic chunks in your mouth!)
3 cups white whole wheat flour
1 T olive oil
3 T sugar
2 t baking powder
1 t salt
1 cup grated light cheese
1 12 ounce beer (we used amber ale)
3 T butter - melted
Preheat oven to 375 F.
Heat the oil in a large skillet and saute the garlic until lightly browned.
Sift the flour, sugar, salt and baking powder into a bowl.
Make a well in the center of the flour mixture and add in the cheese, beer and garlic.
Stir/knead until the mixture is just moist and well-mixed.
Grease palms with cooking spray before taking handfuls of the mixture and plopping them onto a greased baking tray.
Another option is to drop dollops of it in a muffin pan.
(We did both!)
Drizzle 1.5 T of butter over the muffins/scones and set in the oven.
Bake for 20 minutes.
Remove the muffins/scones, drizzle the remaining 1.5 T of butter over them.
Set back in the oven for about 12-14 minutes till they are lightly browned.
A toothpick or knife inserted into the muffin should come out clean.
Cool the muffins and scones on a wire rack.
Opinion?
Weeeeeeee! Enough garlic to chase all those vampires away! The scones were chewy and tasty. We did think that maybe they needed a little zing - think we'll add some minced jalapeno next time around. And they tasted better today than yesterday - seemed moister than ever! And the beer definitely gave the bread a yeasty flavour - very appetizing.
Thanks Becke for this recipe, we're definitely going to try it out again!
***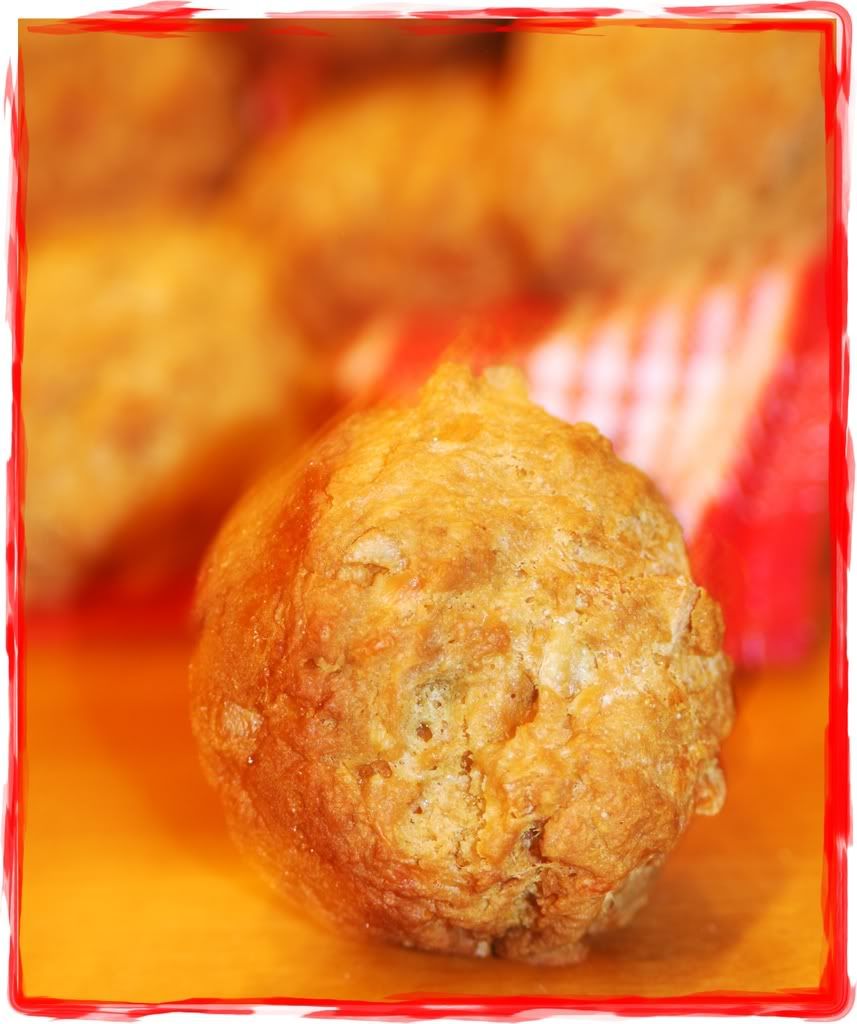 The Drunk Muffin
Photo Courtesy: Abbie
***

While the bread was baking, we started the soup. We were a little dubious about how hearty this soup would be - it didn't seem to ask for a lot of ingredients, but my fears were totally unfounded. Simple is good, especially in soups.


Spicy Chunky Vegetable Soup
*so* fresh and happy!
Servings: 4
1 red onion - chopped
4-5 cloves garlic - finely chopped
1 small carrot - diced
1 large potato - diced
4 oz green peas (we used frozen petite peas)
2 cups of drained tomatoes
1 L reduced sodium vegetable broth
2 scallions - sliced diagonally into thin pieces
1 T butter
1.5 t dried marjoram
2 t cayenne
salt to taste
Saute the onion in butter till browned.
Add the vegetable broth and bring to a boil.
Reduce to a simmer and add the tomatoes, garlic and marjoram. Cook for about 15 minutes.
Stir in the carrots, peas and potatoes along with the cayenne and salt.
Cover partially and cook on medium for 10+ minutes till the potatoes are cooked.
Opinion?
The recipe had likened this soup to minestrone, but described a much lighter flavour. We didn't quite grok that when we first read it, but one spoonful and we knew exactly what that was about. The consistency was just right, the drained tomatoes were *perfect*, the soup tasted *so* damn fresh! Like if I was running through a garden and noshing on all the veggies! Well ... no, not quite like that. But you know what I mean - it just felt ... so right. And spicy too.



Eat (bread), drink (soup), make merry!

***


Off this goes to Ms. Tinned Tomatoes for No Croutons Required.
Many thanks to Nicole for another fun edition of T&C.


And I'll leave you with a snapshot of the craziest cat around hereplace :)