So, what do you do when you get a fabulously fresh batch of green beans from your CSA?

Stash the beans in the fridge till you can find a recipe for it
Be insanely magnanimous and give them to a friend
Skip around in circles all excited about them green beans
Pore feverishly through all those cookbooks trying to find a new recipe that'll showcase the beans
Do 3. and 4. - basically certifying that you're a minor nutcase! :)
Well, no points for guessing what I did. Kind of hard to keep skipping around in circles while flipping through those cookbooks, but I did it nevertheless! :)
I finally settled on a green beans and garlic recipe - not the traditional pan-asian one, but one with a bit more gravy - a bunch of chopped tomatoes thrown in, along with a batch of cannellini beans for more fiber goodness. A generous dash of white wine totally added a slurpy tingling aftertaste - much better than any vinaigrette could have.


Beans and Beans with Garlic and Tomatoes
Skip as you stir, makes it taste better :)
Servings: 4
12 oz cooked cannellini beans (I just used them drained and rinsed out of a can for this recipe)
1 T olive oil
1 onion - finely chopped
3-4 garlic cloves (crushed)
3-4 tomatoes - peeled and chopped
12-14 oz green beans - sliced diagonally into long chunks
1/2 cup of white wine (I used a chardonnay here)
2/3 cup water (or veggie stock)
1 T fresh parsley
salt
freshly ground black pepper
Heat the oil in a large frying pan and saute the onions and garlic for 3-4 minutes till soft.
Add the chopped tomatoes and continue cooking over low heat for another 3-4 minutes till they start softening.
Add the green beans, wine, water (or stock) and a little salt and stir well.
Cover and simmer for 5-6 minutes.
Stir in the cannellini beans and simmer covered for another 3-4 minutes.
Increase the heat to reduce the liquid and season with the black pepper.
Garnish with the parsley before serving.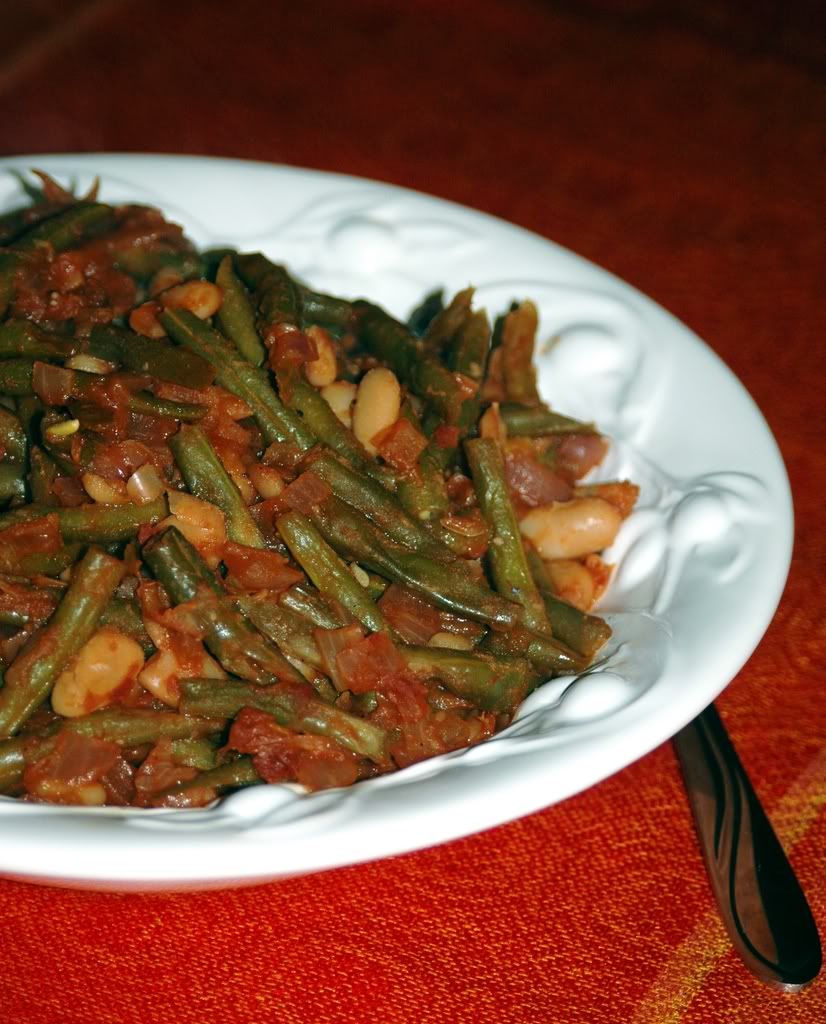 Opinion?
The earthy cannellini beans and garlic added a yummy french twist to the green beans - I originally started making this as a side, but it turned out so good that it was the meal of the night, along with some crispy spiced flatbread.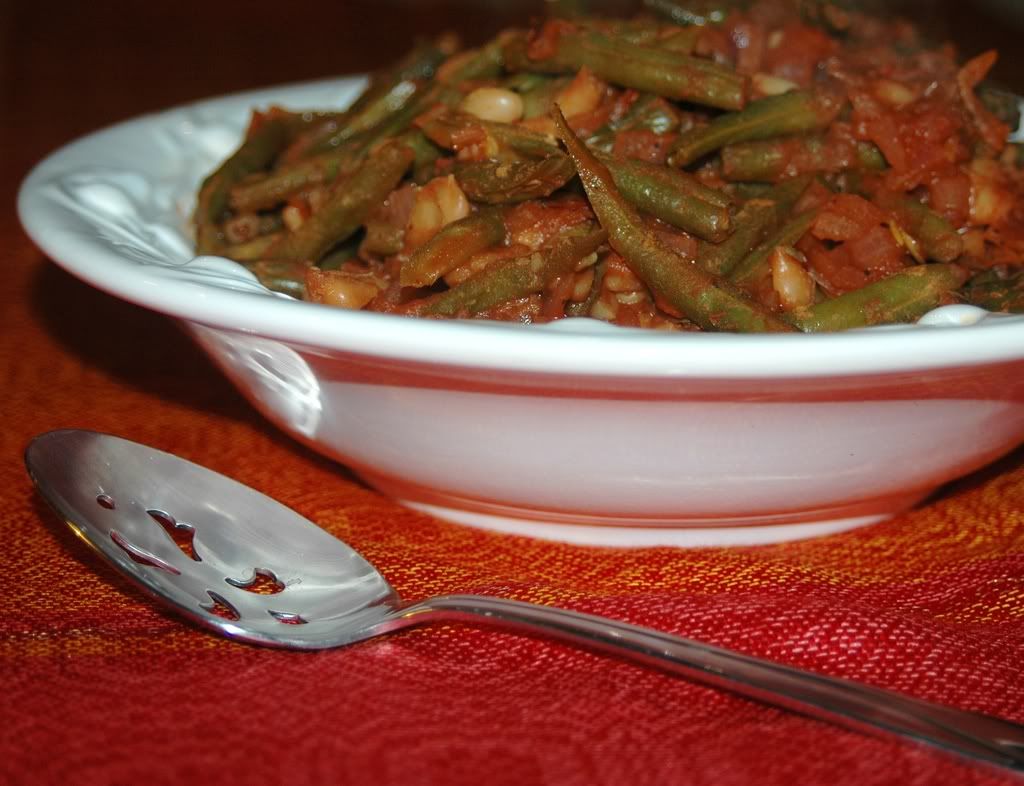 More recipes with beans:


This goes to Kel from Green Olive Tree for WHB (Kalyn's brainchild) - thanks to both for organizing this!

And on a different note, if you haven't had a chance to check out Sig's blog yet, head over yonder to read about our insanely fun blog gathering last week. Thanks Sigster, for jumpstarting this!