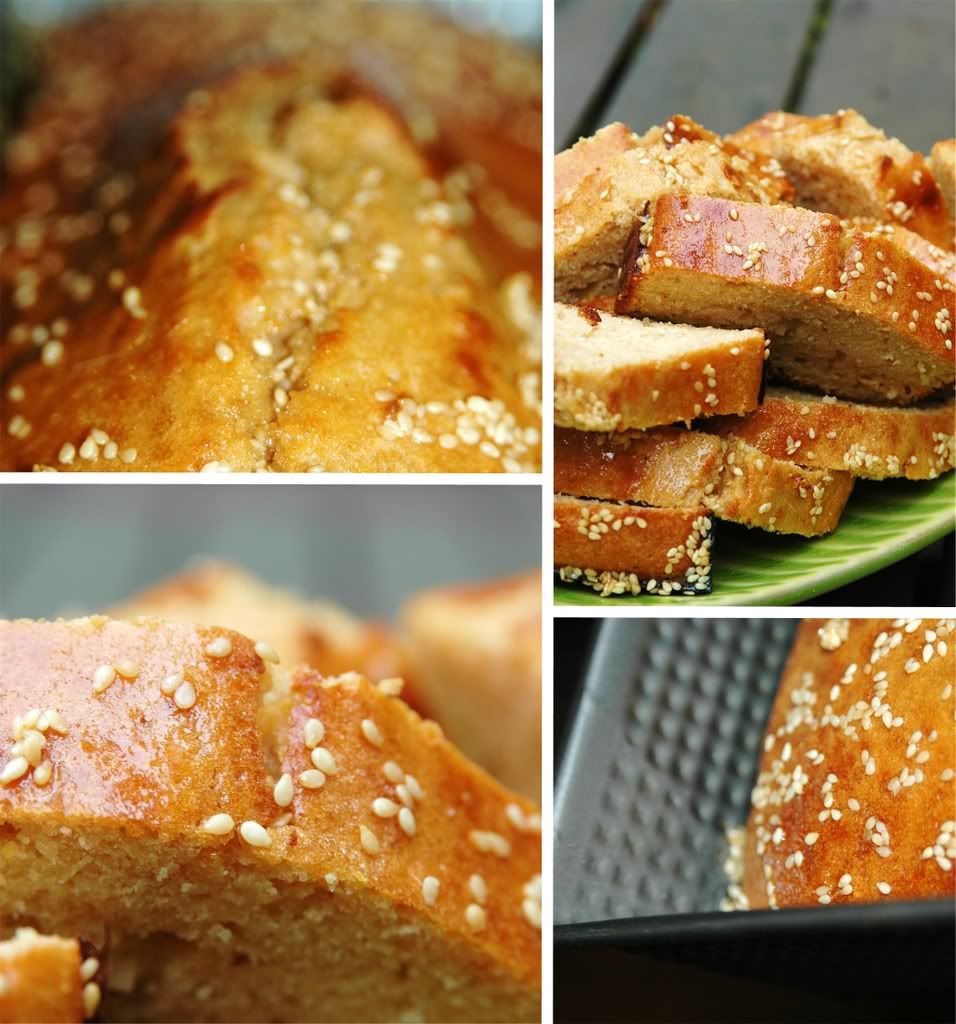 I'm quite sure ABBA didn't have food on the mind while penning this song. But I usually do when I'm humming it :) A spoonful of honey is often enough to make me burst into song, if we're talking about a recipe centered on honey - that can just send me into raptures!

Ultimate Dessert Cookbook by Rosemary Wilkinson - I *love* this book. Almost as much as I love honey :) And I've been hoping to work through pretty much all the recipes in this book - maybe within the next 10 years? I don't often quest to work through a cookbook, I enjoy picking and discarding recipes, but this book is different. Every picture makes me drool. ,Every time I think I don't have a sweet tooth, this book makes me think again :)

So, one afternoon, while on aunt duty, I was flipping through this book and stumbled upon a recipe for a greek honey and lemon cake. Greek dessert? Honey?? Lemon??? Oh my! My curiosity and taste buds were totally piqued! Plus, it seemed like something the niece and nephew would totally enjoy. A whole litany of excuses to start baking! W00t!

The recipe called for a mix of semolina and all-purpose flour. I replaced the all-purpose flour with white whole wheat flour - chewy is usually good :) Also, I went for a moister cake by increasing the honey-lemon drizzle - can't quite go wrong with that!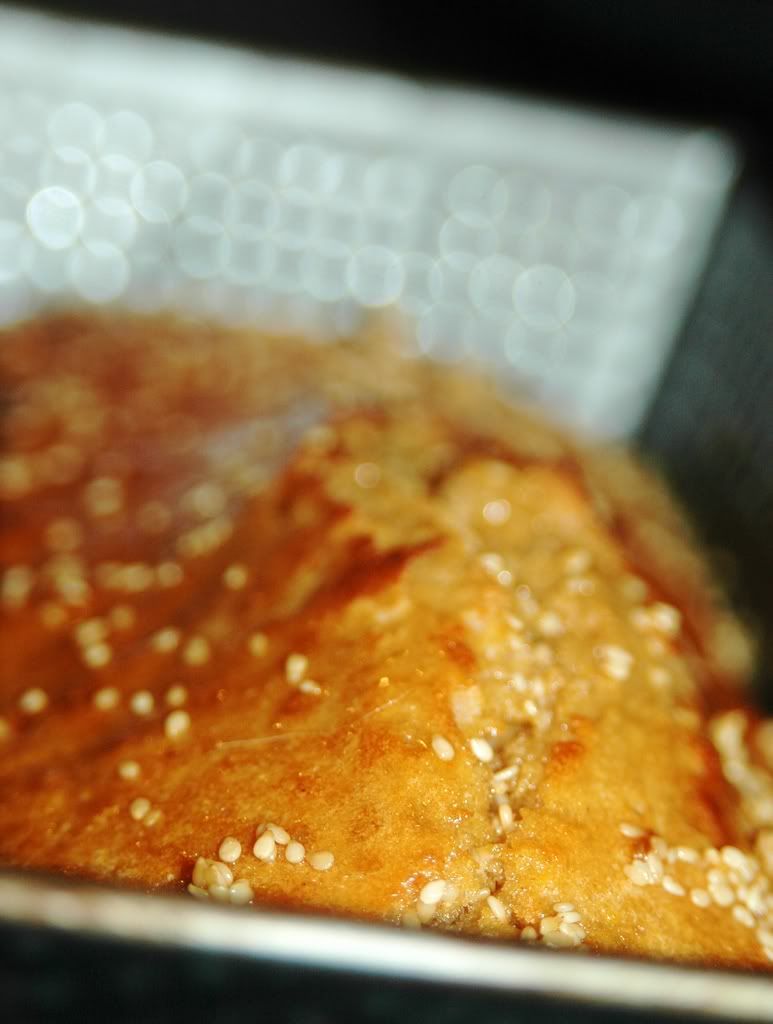 "The only reason for being a bee that I know of is making honey....and the only reason for making honey is so I can eat it."
Winnie the Pooh in A.A. Milne's 'The House at Pooh Corner'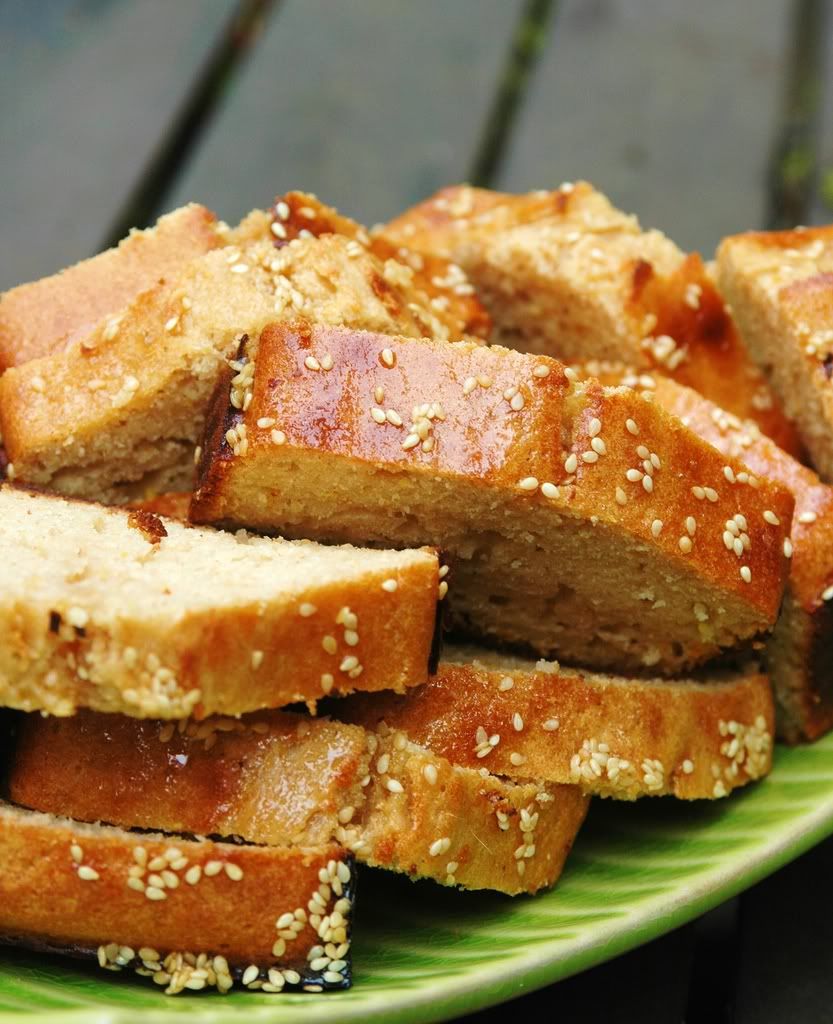 Greek Honey Lemon Cake
Oh! So thrilling! :)
Servings: a standard loaf or an 8" square pan
3 T whipped spread (I went with Earth Balance)
3 T + 2 T honey
finely grated rind of 1 Meyer lemon
juice of 2 Meyer lemons
2/3 cup nonfat milk
1
1/4
cups of white whole wheat flour
1
1/2
t baking powder
1/2 t freshly grated nutmeg
1/3 cup fine semolina
2 egg whites
2 t sesame seeds
Preheat the oven to 400 F.
Grease a loaf pan and line the bottom with wax paper.
Place the margarine/whipped spread and 3 T of honey in a saucepan and heat gently till melted.
Reserve 2-3 T of lemon juice for the drizzle and add the rest of the juice to the honey mixture after taking it off the heat.
Stir in the lemon rind and milk till the mixture is smooth and blended.
Sift the flour with the baking powder and nutmeg before mixing in the semolina.
Beat the semolina mixture into to the honey mixture till completely blended.
Whisk the egg whites till they form soft peaks and fold evenly into the semolina mixture.
Spoon into the loaf or square pan and sprinkle with the sesame seeds.
Bake for 25-30 minutes till golden brown.
Mix the reserved honey and lemon juice and drizzle over the cake while it is still warm.
Cool in the pan before cutting into bars or slices to serve.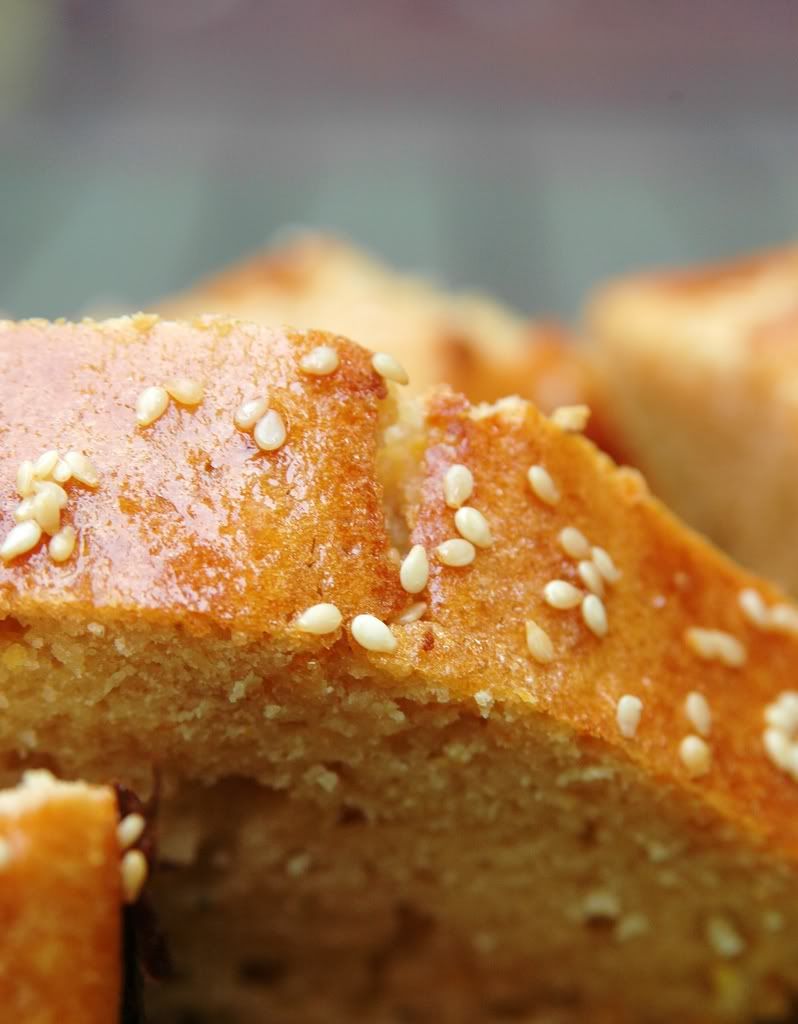 Opinion?
*sweet*! *tart*! *earthy*! Those greeks sure know how to make their desserts! The kids wolfed this down and so did the rest of us. A definite repeat!