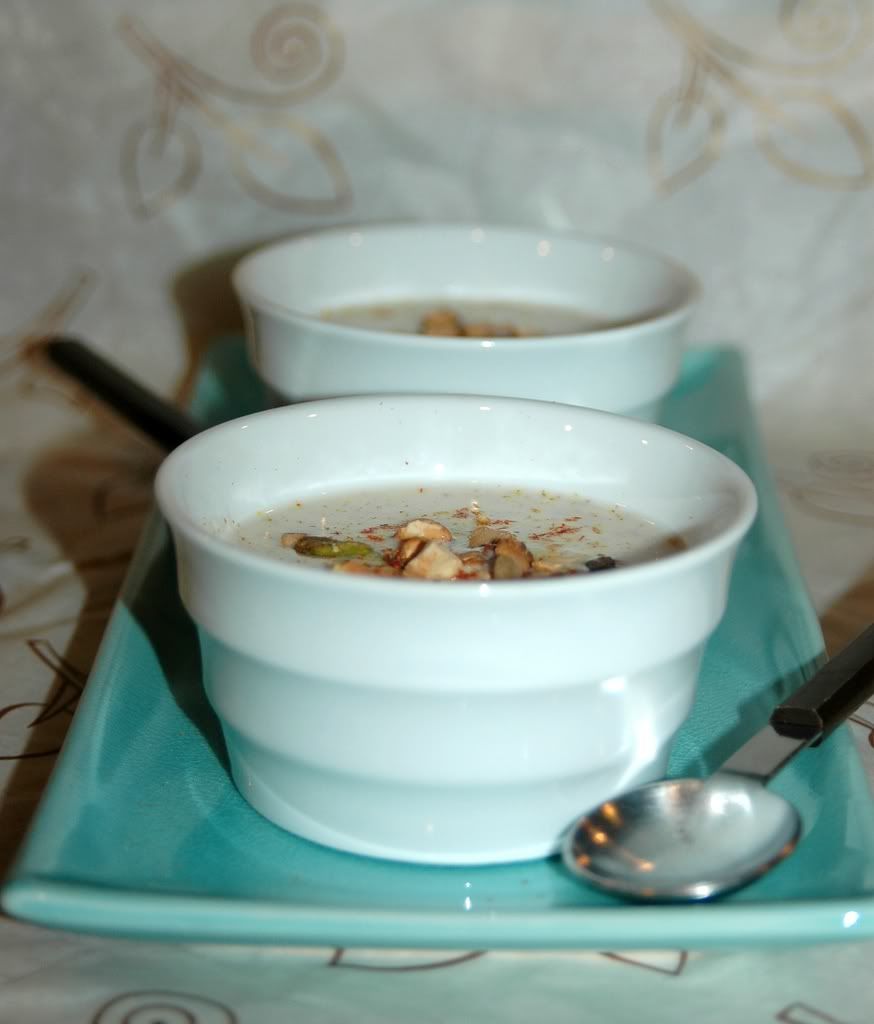 There's no such thing as too much of 'boarding! Really! Even when my ass hurts after two days of sliding, gliding, rolling down the mountain :) But follow that up with an insanely long run ... hmm ... the body starts whining a bit. And wants some serious TLC. And the mind just wants to some long overdue blogging!

And what could be be better than an insanely nutty comfort dessert? The minute we remembered that it was TNY, the reflex was to embark on making something simple, something sweet, something oozing earthy nut flavours!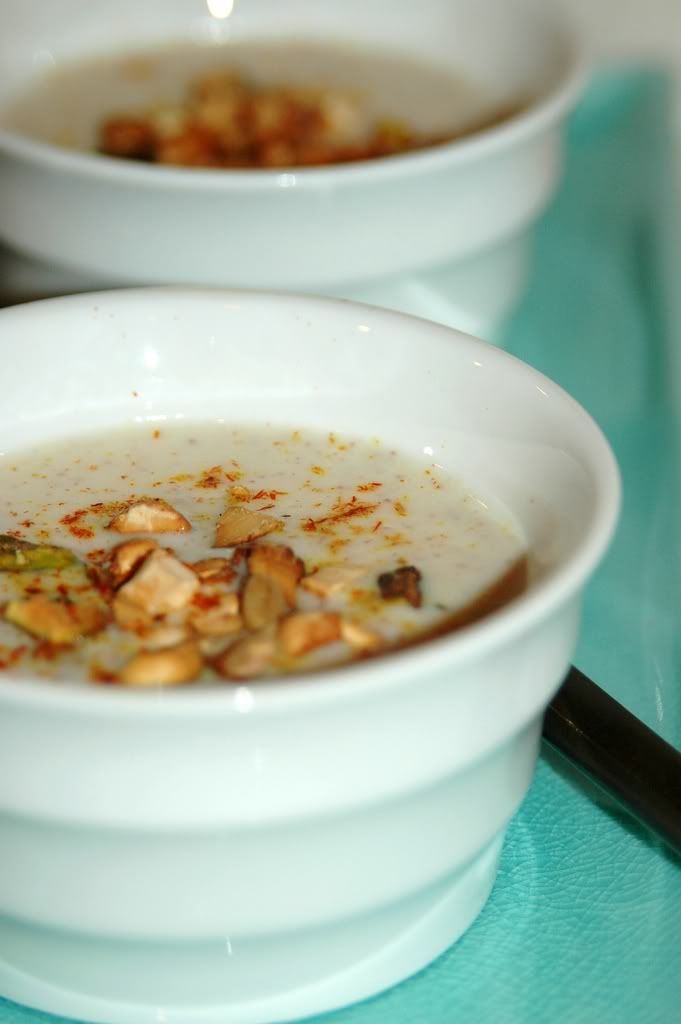 Our version of phirni does not have chunks of almonds, instead we ground up the almonds along with the milk. We also cut back on the rice and let the almonds define the flavour and consistency of the pudding. And, obviously, topping the pudding with a variety of other nuts could only be more goodness! :)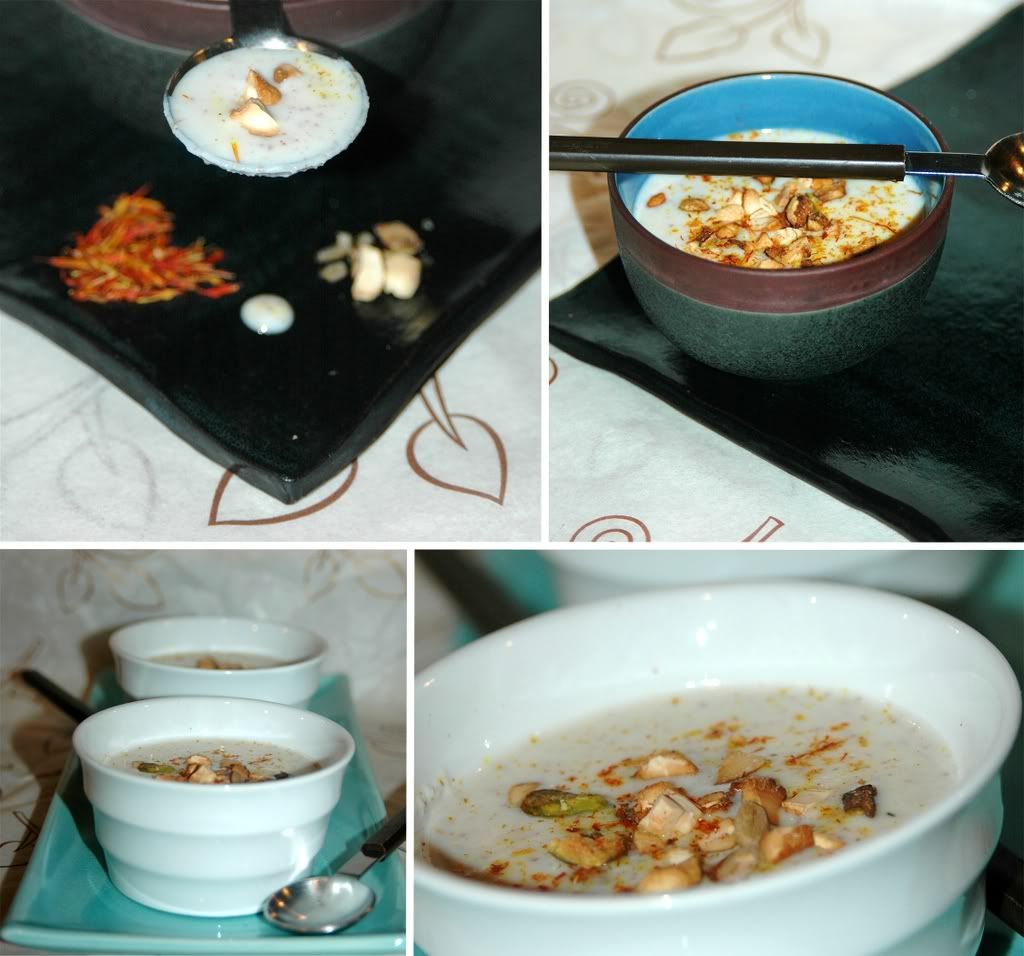 Badam Phirni (Almond Pudding)
Nuts topped with ... nuts!
Servings: 4 ramekins
3/4 cup almonds
3 cups nonfat milk
1 T rice
1/2 cup demerara sugar
1 T pistachios - crushed
1 T cashews - broken into bits
1 t charoli seeds
1 t crushed green cardamom
Soak the rice in hot water for 1 hour before grinding it to a fine paste.
Soak the almonds in hot water for about 10-12 minutes.
Peel the almonds and grind them into a fine paste with 1/2 cup of milk.
Heat the rest of the milk in a saucepan along with the ground rice.
Add the almond paste and stir constantly, bringing the mixture to a slow boil.
Let the milk thicken - this takes about 15+ minutes.
Add the sugar and cardamom and continue stirring over low heat.
In the meantime, toast the pistachios, cashews and charoli seeds.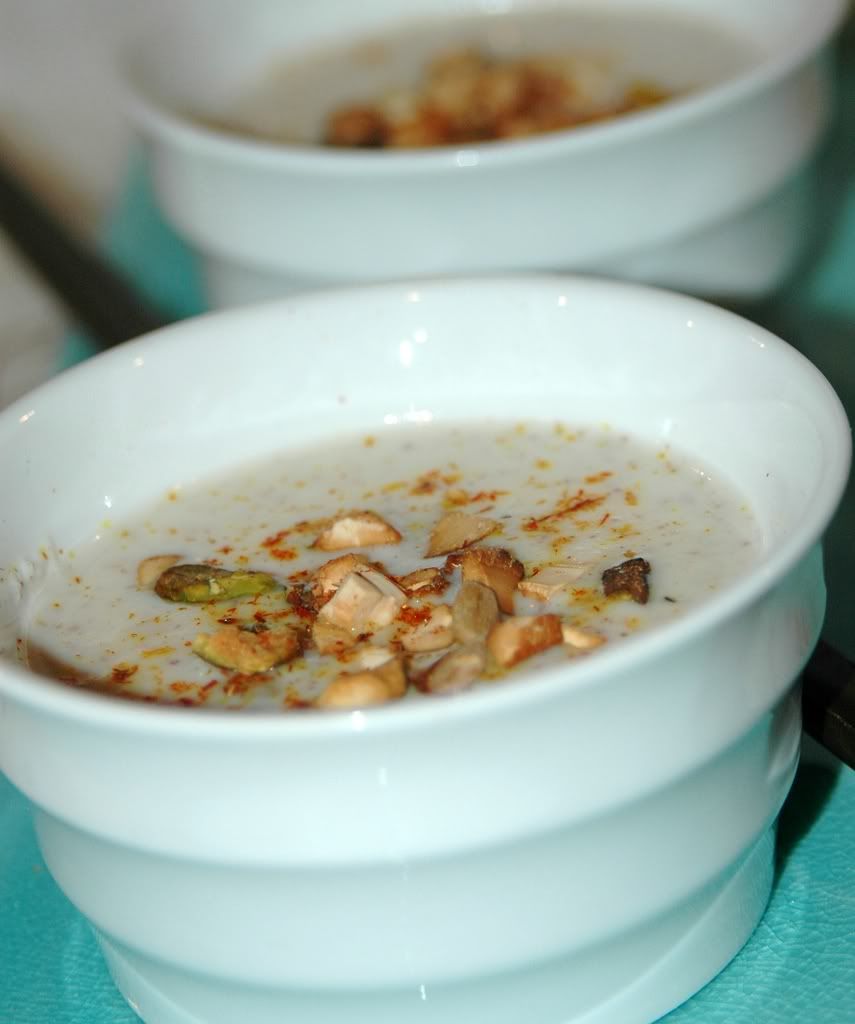 Opinion?
Think we like this version of our badam pudding better than the traditional phirni! The soft creamy badam consistency is *so* good. And if we're in the mood for a thicker version of payasam, this is what we'd settle for! Plus, this is a certified favourite with Vodka, he licked the bowl clean in record time :)
Happy New Year to the multitudes celebrating it - I didn't quite realize how many people celebrate the New Year today - tamils, malayalees, bengalis, punjabis, sinhalese, thais, the list goes on!

Added bonus: Today is
N'Ko Alphabet Day
! :)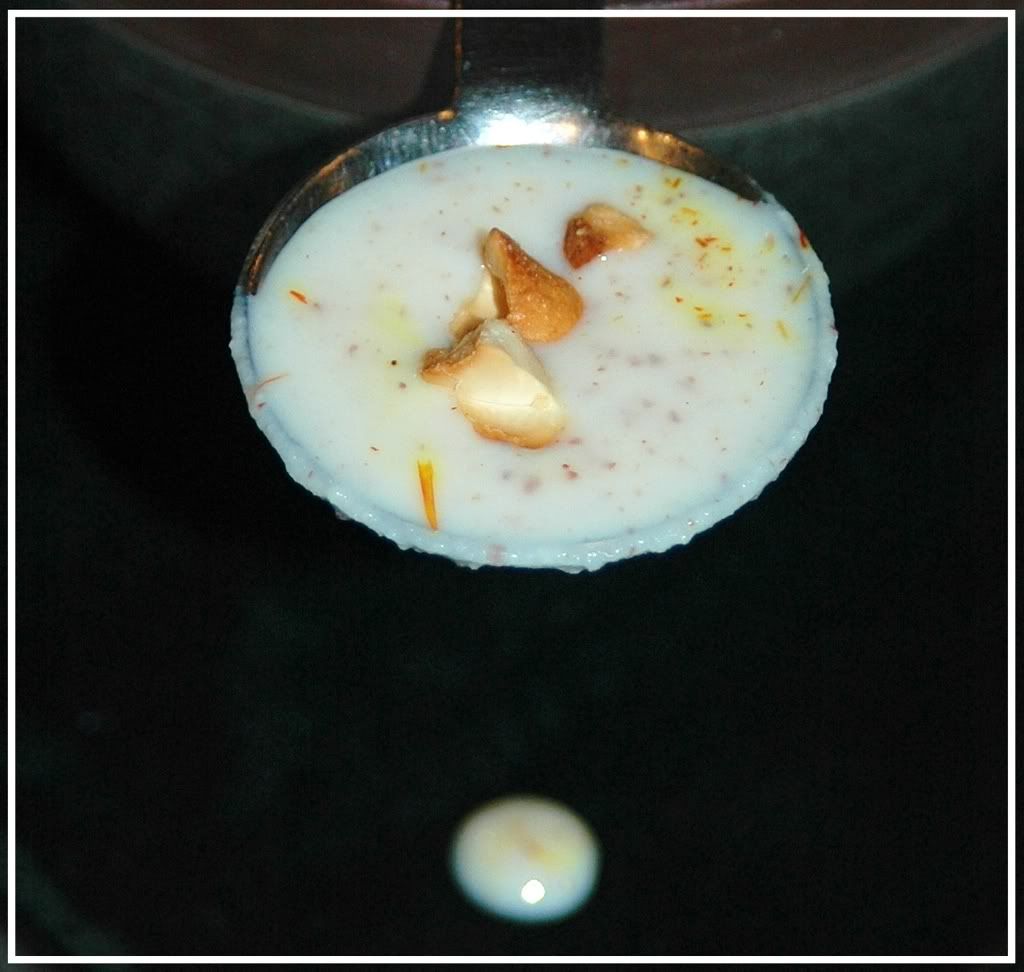 Other nutty dessert recipes:
Brazilian Chocolate Bananas
Orange Almond Chocolate Cake
Date Candy
Nut Barfi
Sugarcane-Banana cake in cashew-pistachio milk